For Donations from India (or donations from anywhere in INR)
You can directly transfer the funds online and donation receipts will be shared by e-mail if you fill out the Google Form HERE Donations are eligible for tax benefit under section 80 G of the I. T. Act'1961.
Scan this QR code with any UPI payment app in your mobile to proceed: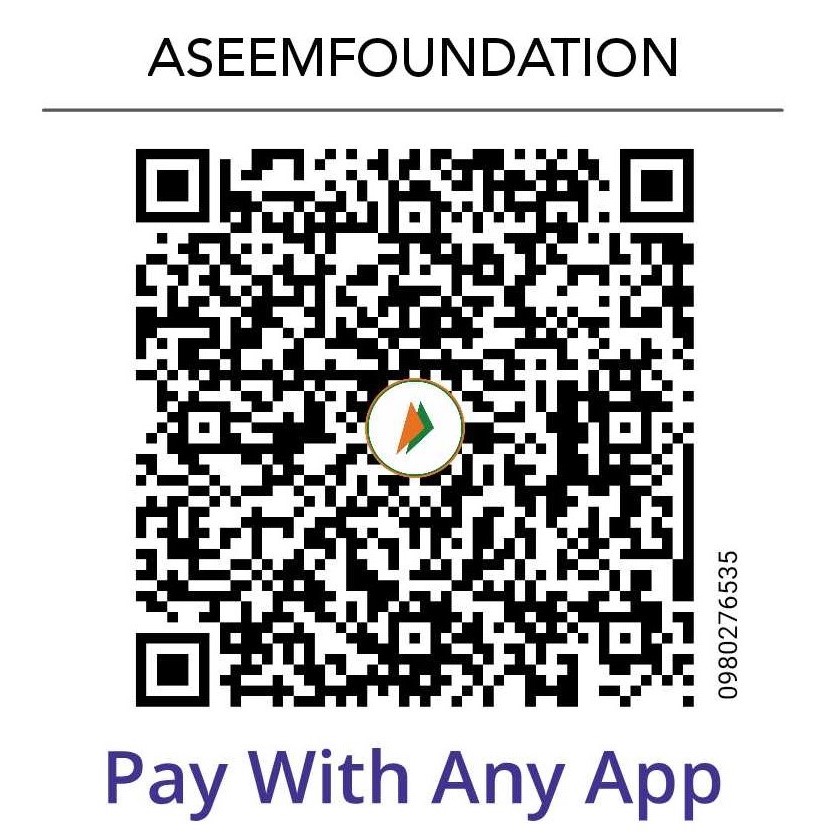 For automated 80G receipts, pay using Razorpay by clicking below:
(Opens in same tab)
For Donations from outside India
We are a FCRA approved organization.


If you want to donate to us from outside India, Please contact us on our email address info@aseemfoundation.org


If you want to donate via Cheque/DD,
You can draw Cheque/DD in the name of Aseem Foundation and send it to Aseem's office (Contact details here) along with your Full Name, Postal Address, Email ID, Mobile/Phone Number and PAN Number.

We will send you a receipt on the mentioned address after the payment is processed.