Envisioning Majuli
A PVPCOA & Aseem Foundation Initiative
A Vision for Sustainable Development of Majuli Island.

Background
&nbsp &nbsp &nbsp &nbsp Majuli, the largest river island in the world. 1150 sq.km once, just 350 sq.km now. Land erosion has been the biggest problem here. Preservation of Old traditions and Culture, Conserving the natural habitat of the animals are equally important. The solution should be Friendly to Environment and to the people.

The Beginning
&nbsp &nbsp &nbsp &nbsp When Sarang and Neha visited Majuli back in 2016, it was intended to be more of a leisure trip. On the visit, both of them were impressed by the beauty of the land and the simplicity of people & life. They came to know about the land erosion issue in Majuli in the visit. Aseem has a habit to convert problems into solutions. So when the PVPCOA showed interest in working on this, we helped them in whatever way we could, to make this happen. We must thank Shri. Vaibhav Nimbalkar and Shri. Pallav Gopal Jha, for their valuable help in taking this forward.

The Way Forward:
&nbsp &nbsp &nbsp &nbsp Academia working on Practical problems, and solving them is not a regular thing to witness, at least in India. But when PVPCOA's team of Urban Design PG Students got to know about such a problem in the Majuli Island, through Aseem Foundation's visiting team, the students were eager to know more about this issue & step towards a solution. A team of 20 students subsequently decided to go on a tour to the island for studying it.

&nbsp &nbsp &nbsp &nbsp The focus of their study was on understanding of Human-Nature linkages of the island in terms of its History, Culture & Community; Ecology & Bio-diversity; Settlement Study; Occupational cycles, Livelihood & Economy; Administration & Legalities; Infrastructure, Traffic & Transportation, etc.

&nbsp &nbsp &nbsp &nbsp Based on this comprehensive study, the Urban Design students came up with visions for the future of Majuli that stressed on ideas of maintaining the Human-Nature linkages that are rooted in the ideas of ecological and cultural sustainability, yet bringing out its unique identity to the outer world through sensitive tourism. This entire study and the proposals have been compiled together in the form of a book 'Envisioning Majuli'.

The Book will be inaugurated (along with a 3-day exhibition on the same topic) in Pune on 18th Jan 2019.
Exhibition Venue –
Pandit Bhimsen Joshi Kaladalan, near Aba Bagul Udyan, Sahakar Nagar, Parvati Payatha, Pune, Maharashtra.
Click here for Google Map Location
(Entry Through Aba Bagul Udyan.)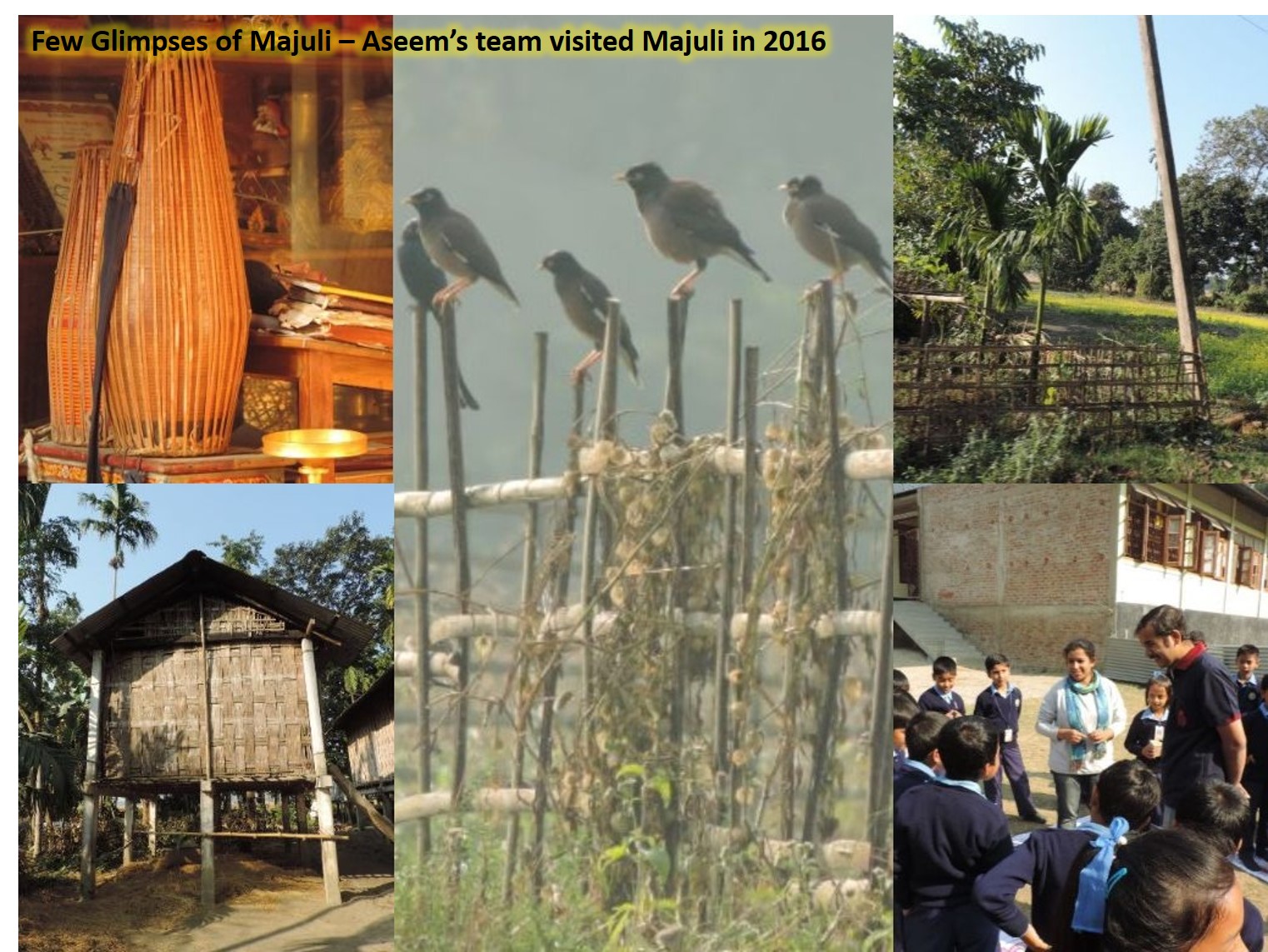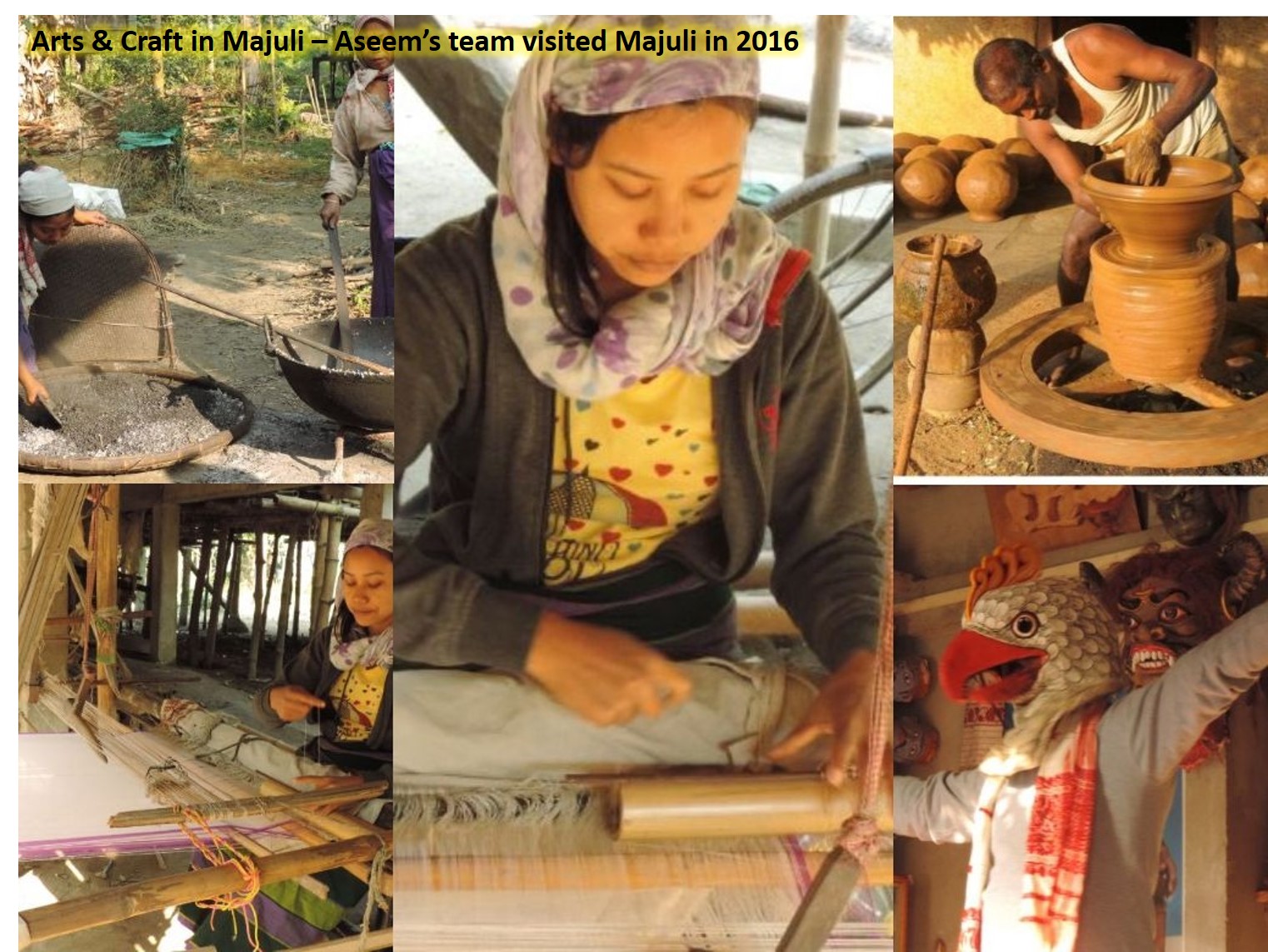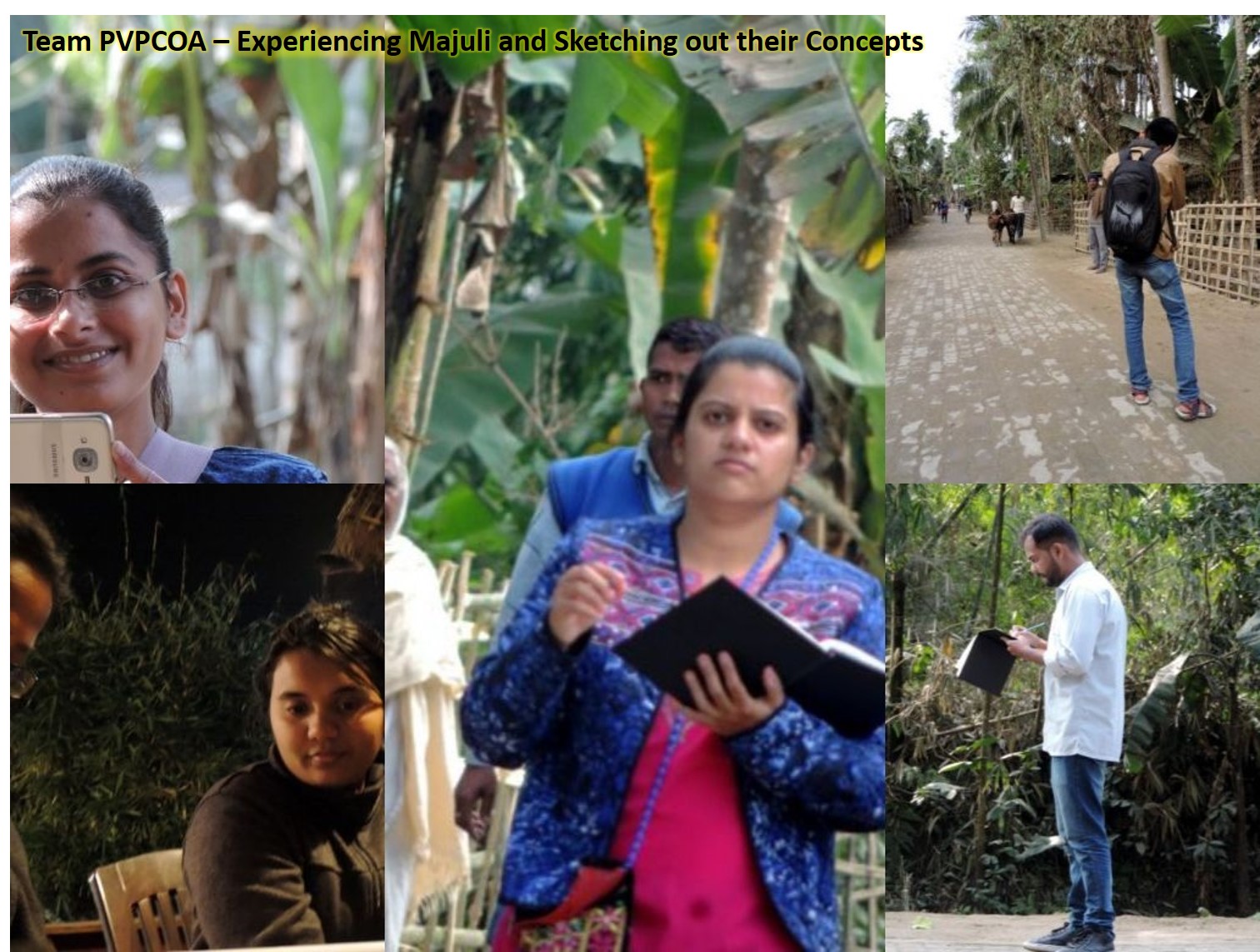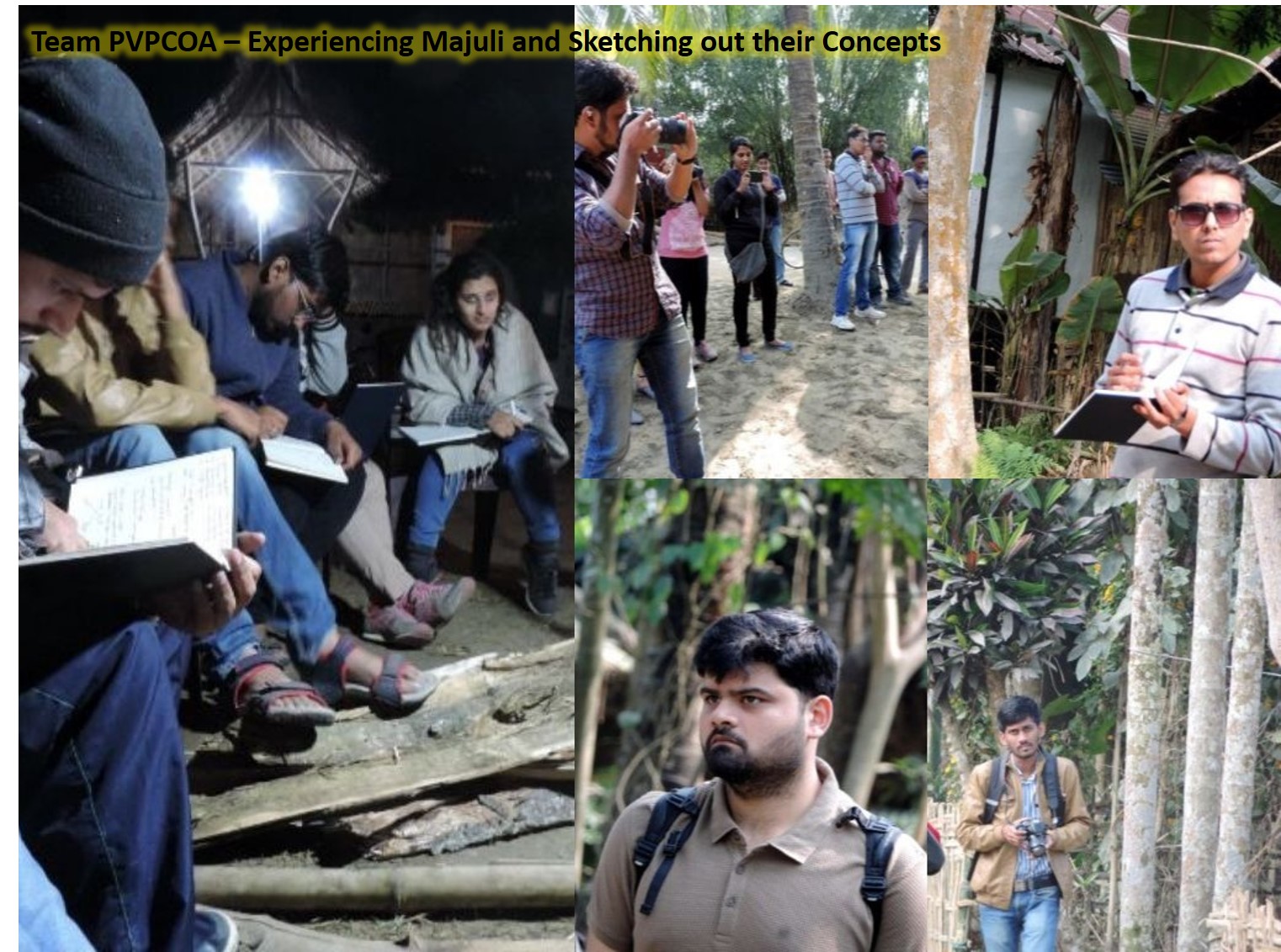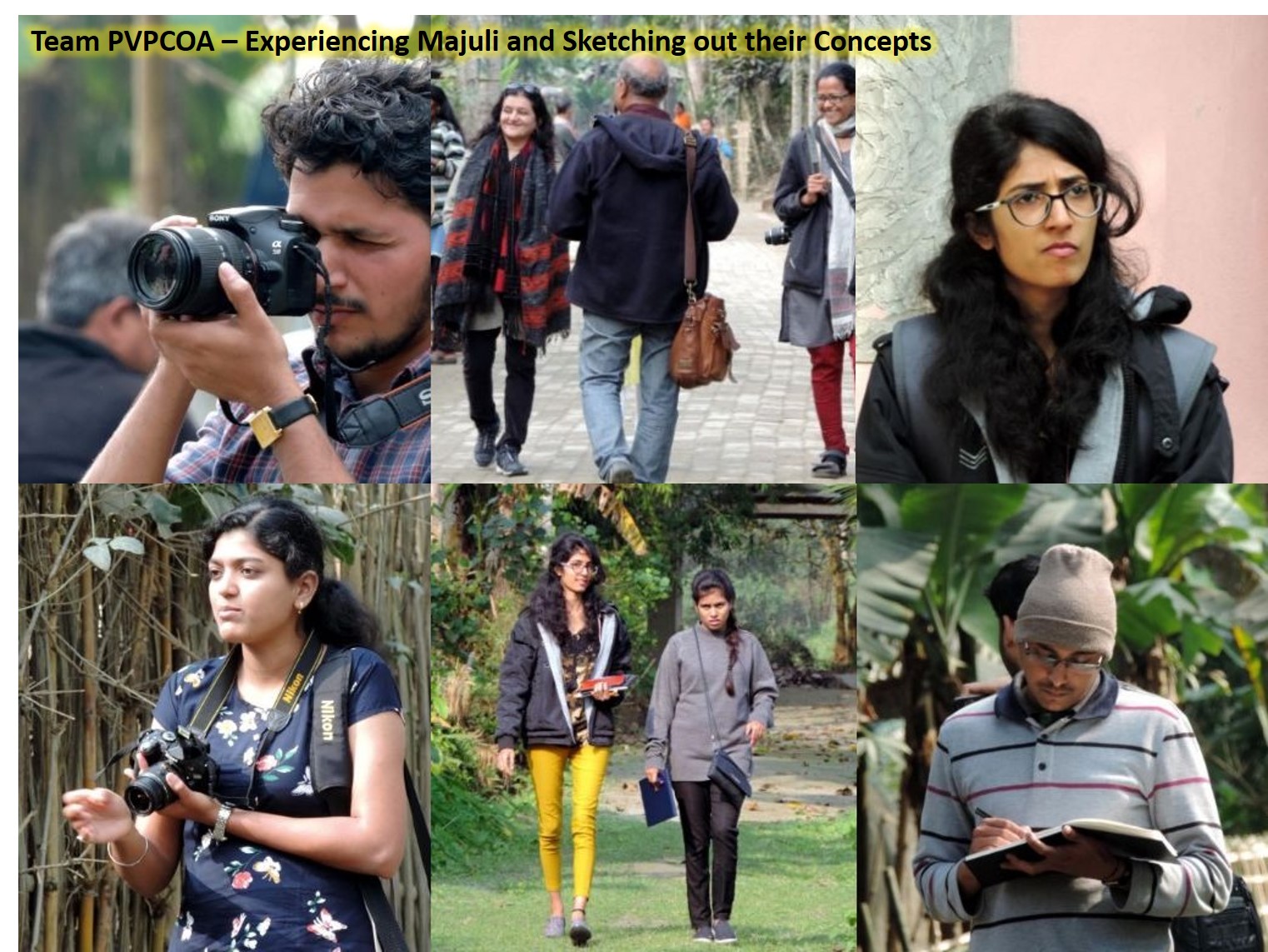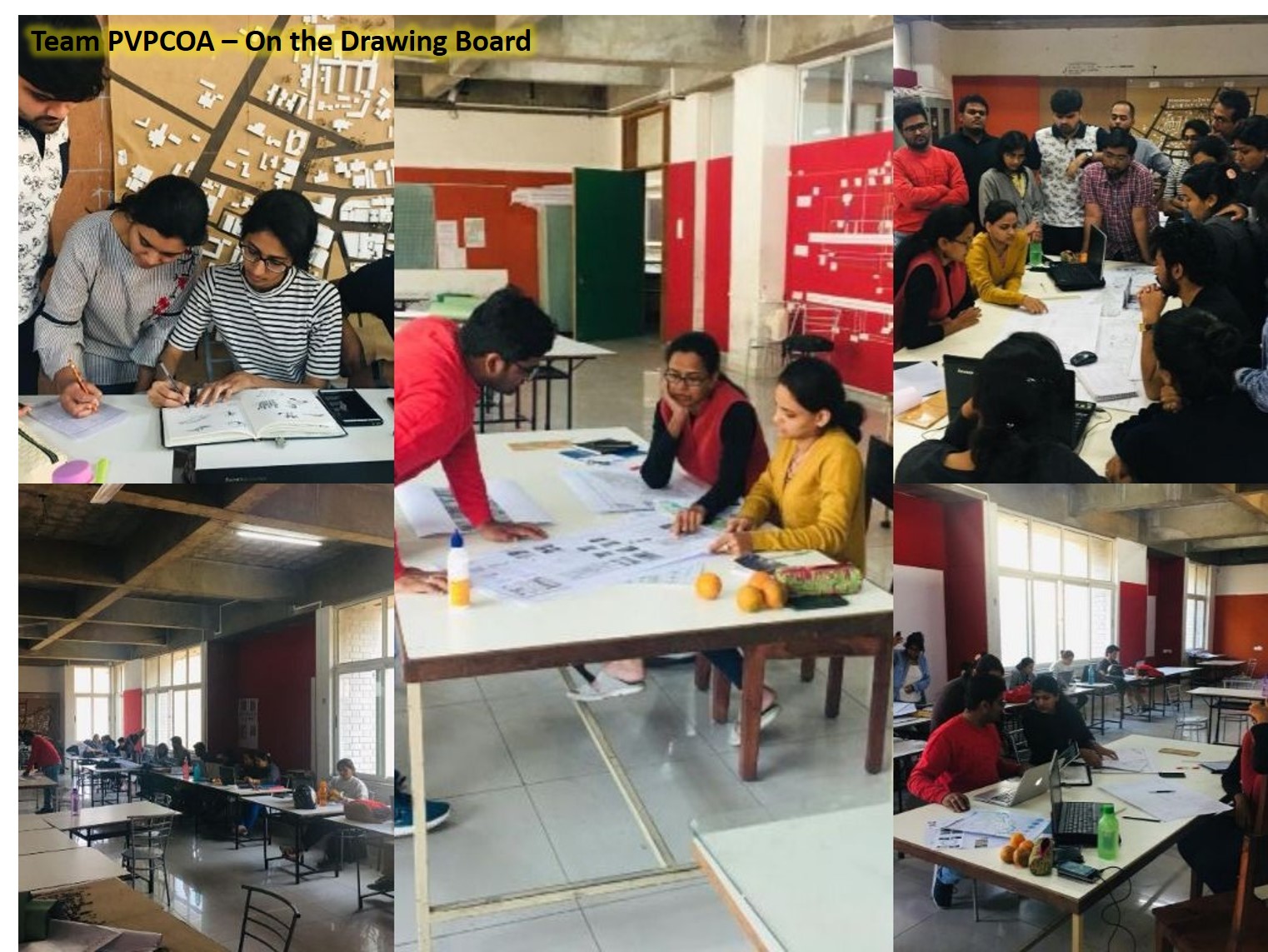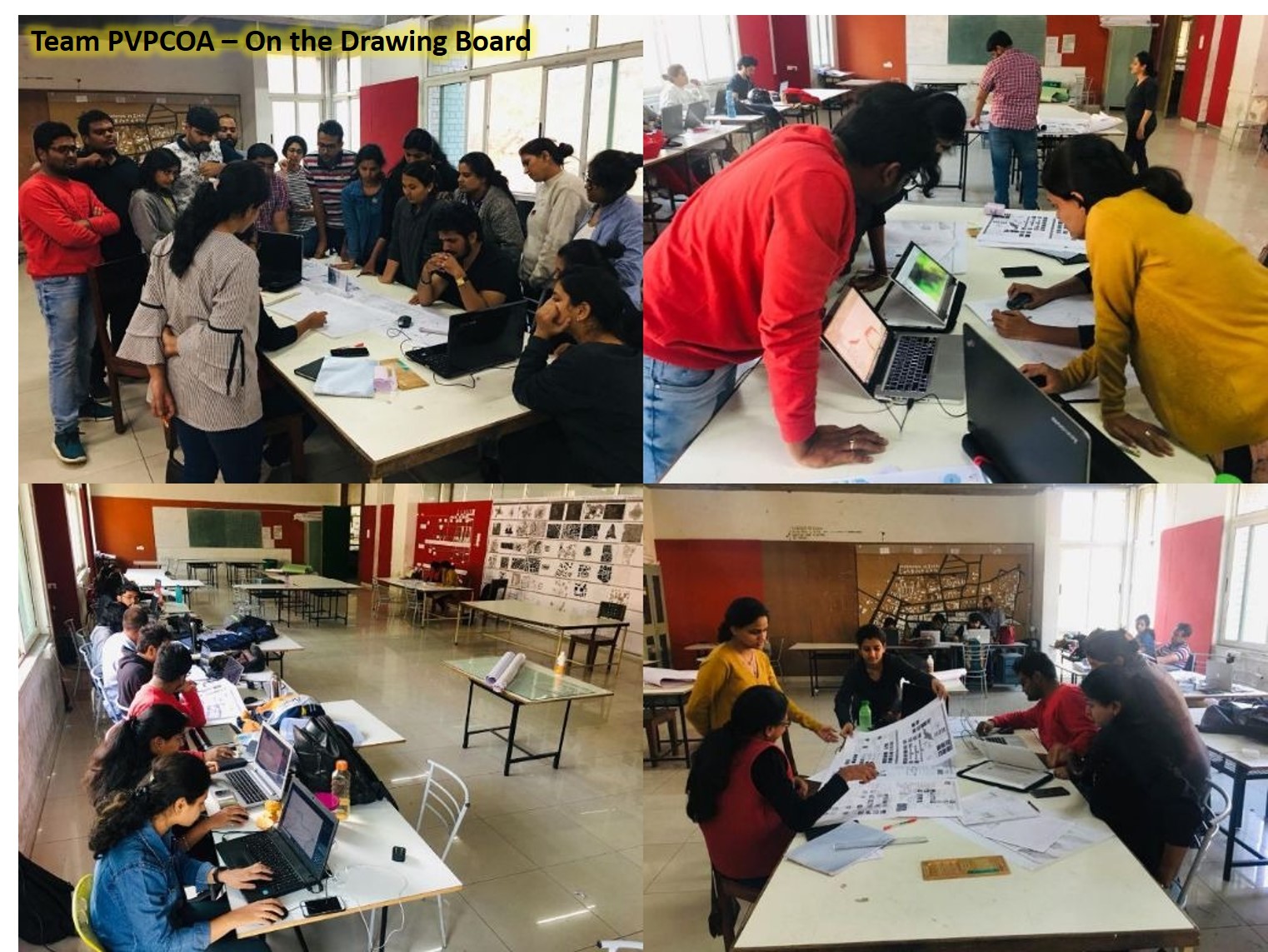 Few Glimpses of the background work - Students and Teachers of PVPCOA working on the concept drawings and detailing for the Book.



Download the Brochure