Testimonials
Success Stories - Mehak Khurshid
Managing training & production for 4 bakeries after just 3 years of experience!
In 2017, Aseem was successfully running 3 bakeries in Kashmir valley, and we wanted to set up more all-women bakeries. In an interaction with local women in Uri, Mehak met Aseem. She came across as an enthusiastic young woman who wanted to do the best of whatever job she is given, and she wanted to work in our Uri bakery.

For three years, Mehak worked diligently along with other women in the Uri bakery, and she was doing quite a good job. When we thought of expanding our bakery network even further, Mehak struck us as the best choice for the trainer of new bakery workers. Over the years, she had proven herself to be sincere, hardworking and eager to learn new skills. So we invited her to Pune and taught her new bakery skills with a local bakery partner here. Unsurprisingly, she took hold of her new recipes very fast, and soon even invented a few delicious cake recipes on her own.

Along with Aseem's visiting team, she trained new participants at four new locations across Jammu and Kashmir. She is now working full time as a instructor-trainer and production coordinator with us.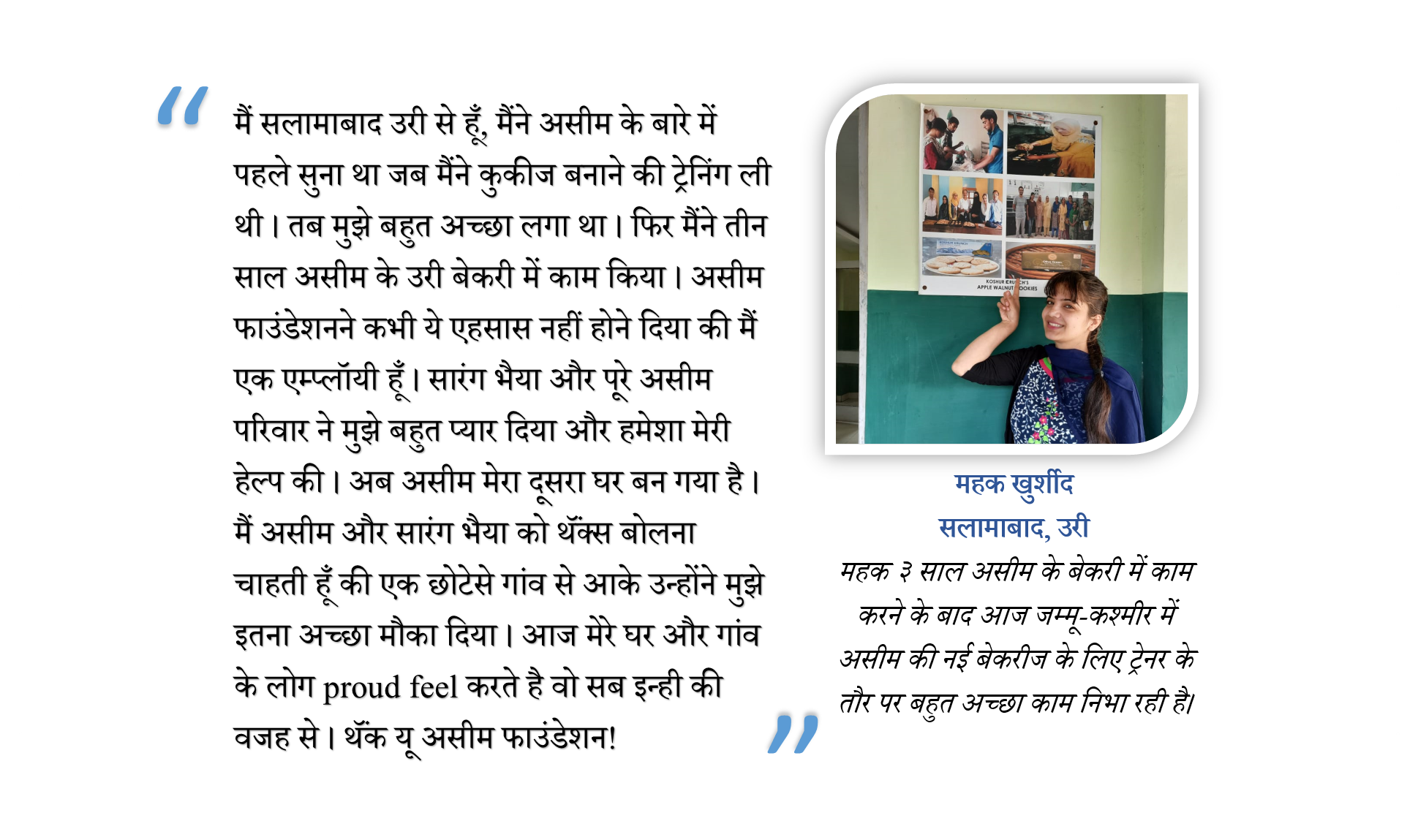 We are happy to have an associate like her, and wish her a bright future ahead!